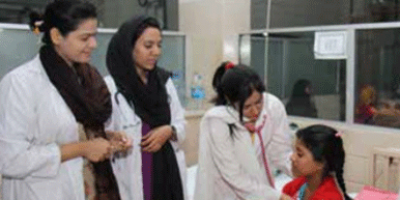 According to the Population Council fact sheet 2015, it is estimated that every year on an average 14,000 mothers die in the country. However out of these 4,500 maternal deaths can be easily prevented through strengthening healthcare system, especially at primary level. There could be a significant drop in mortality rates if the huge gap of unmet need for family planning which currently is 20 percent, is addressed. It is estimated that 6,000 women die annually due to pregnancy-related complications in Punjab, 3,000 in Baluchistan, 2,800 in Sindh and 1,700 in K-P-K.
The aim of the MCHC program is to promote improved growth and development among children under 5 years along with high quality maternal health care through safe motherhood practices. We know that maternal mortality is higher in women living in rural areas and among poorer communities. Our aim is to aware and give knowledge to women's by giving them every possible help so that no women or child die. The department of Obstetrics and Gynecology is supported by highly qualified and experienced Obstetricians & Gynecologists to offer international standard services with the latest modern technology free of cost.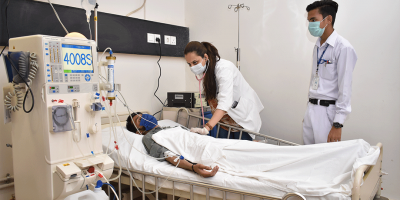 Sohail Trust hospital has successfully inaugurated the FREE Dialysis services on January 20, 2021. Around 90 per cent of patients that seek treatment at Sohail Trust Hospital are under privilege and cannot afford the cost of treatment. Therefore, with generous support of our donors, we provide comprehensive renal care either free-of-cost or at largely subsidized rates to "mustaheq" patients who cannot afford the cost of treatment.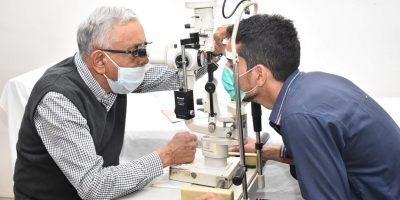 Team of highly experienced surgeons who are supported by most advanced state of the art medical equipments & well trained & qualified support staff in the department of Ophthalmology is dedicated to provide comprehensive range of treatment of eye and related structures in adult & Pediatric patients.
Services Offered
Comprehensive Eye Check up
Allergic Eye diseases
Refractive Errors
Refractive cataract surgery
Low Vision Aids
Phacoemulsification & foldable lens implantation without stitches
Small incision cataract surgery
Pediatric cataract surgery
Occuloplasty & Reconstructive surgery
Ptosis Surgery
Reconstructive orbital surgery
Diagnosis & Treatment of orbital mass.
Diagnosis & Treatment of Glaucoma in adult & Pediatric.
Diagnosis & Treatment of corneal diseases.
Developmental Glaucoma & Cataract Treatment
Management of Diabetic Retinopathy
Retinal detachment surgery
Retinal laser photocoagulation
Vitreoretinal Surgeries
Retinopathy of prematurity
Management of Childhood Blindness
Management of Childhood Blindness
Neuroophthalmology- Diagnosis & Treatment like Optic nerve diseases, Diplopia, Ocular Nerve Paralysis etc…
Laser-assisted in-situ keratomileusis (LASIK) eye surgery
Cornea transplant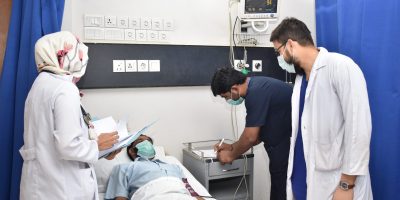 Emergencies are unexpected and unpredictable. In most emergency situations, time is of the essence. The Emergency Services at Sohail Trust Hospital is open 24 hours a day, providing free of cost treatments or at highly subsidized rates and accepts patients of all ages, with all types of emergencies. We aim to provide comprehensive and compassionate emergency medical care that is appropriate to the level of medical urgency need, as presented by the patient. We, at Sohail Trust Hospital, are extremely committed to providing the best and Urgent care to all Emergency & Trauma patients.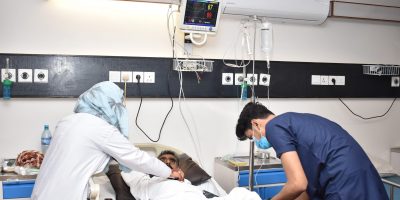 A well equipped ICU providing 24-Hour Emergency and Trauma Service deliver emergency care for those with life-threatening conditions or urgent care needs. The department is fully equipped and staffed to cater to all age groups from neonates to adults and handles:
Trauma
Acute surgical/Medical conditions
Urgent Dialysis & Ventilator Services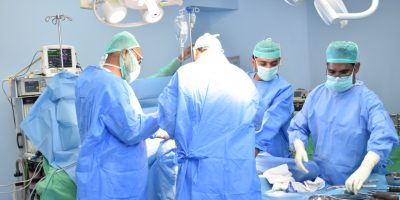 This Department is fully staffed by competent, certified doctors who provide surgical services at Sohail Trsut Hospital. Full services are offered in the following subspecialties:
General Surgery
Urology
Orthopedics
Neurosurgery
Anesthesiology
Elective and emergency surgical care is provided round the clock which includes procedures requiring laparoscopes and endoscopes backed by a fully equipped ICU with trained, dedicated staff. Daily outpatient clinics as well as executive clinics provide full surgical care from minor surgical problems to major ones. The ER provides surgical emergency care for trauma due to Road Traffic Accidents, Industrial Accidents and Firearm injuries.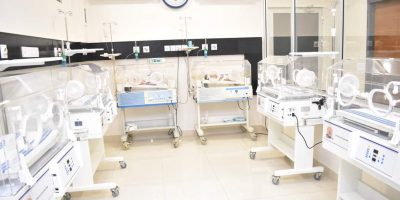 Sohail Trust Hospital has inaugurated a state of the art Neonatal and Pediatric Intensive care unit facility on Wednesday, February 17th, 2021. The fully functional Neonatal ICU unit consists of nine incubators and the Pediatric ICU is a 5 bedded facility for intensive care Pediatric patients. The hospital will continue its mission to provide free-of-cost healthcare services to underprivileged patients.
Neonatal Intensive Care Unit, NICU is for critically ill newborns with complex needs.  Sohail Trust Hospital's, NICU & PICU is not just for premature babies or those carried through high-risk pregnancies, even full-term babies sometimes unexpectedly need a little extra support.
The NICU combines advanced technology and trained healthcare professionals to provide specialized care for the tiniest of our patients.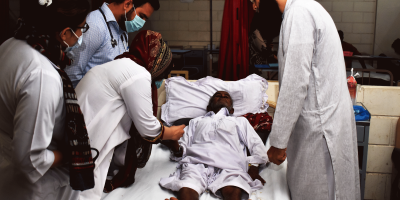 The Department of Medicine is the one of the largest as well as the backbone of clinical departments at Sohail Trust Hospital. The department provides quality health care services at free and highly subsidized costs, through In-patient and daily Out-Patient Clinics in General Medicine
The Department also provides specialty services for the following:
Diabetes
Dermatology
Chest
Cardiology
Executive Clinics
Psychiatry
Medicine department at Medicare Hospital supported with 24*7 availability of all diagnostic services, Radiology Services, Pharmacy and other supportive clinical services.
Round the clock support of Well qualified team of Physician, Resident Doctors, Pathologist and other specialists. Gastroenterology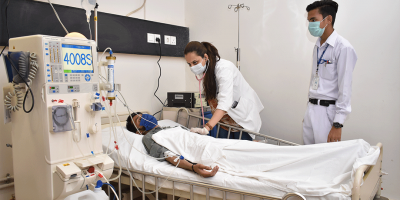 The Nephrology department at Sohail Trust Hospital offers treatment for a complete range of consultative, diagnostic and treatment services for patients with kidney diseases from early changes to end-stage kidney diseases.
Services Offered
Daily OPD for outdoor patients.
Management of Acute Renal Failure, Chronic Kidney Disease, Urinary Tract Infection, Urinary Incontinence Etc…
Management of Prostatitis, Benign Prostate Hypertrophy, Prostate Cancer, Prostate Disorders
Management of Kidney diseases in Children.
Treatment of cases of poisoning, fluid and electrolyte imbalance in Emergency & ICU.
Interventional Nephrology & Vascular access
Critical Care Nephrology
Pre-Dialysis assessment
Outpatient dialysis
In-patient dialysis
Continuous Renal Replacement Therapy (CRRT)
Peritoneal dialysis
Plasmapheresis
Dialysis access service – hemodialysis and peritoneal dialysis
Continuous Ambulatory Peritoneal Dialysis (CAPD)
Radio Cephalic AV Fistula
Brachio Cephalic AV Fistula
Renal Biopsy (Kidney biopsy) & Renal histopathology
Interventional nephrology (Renal Angiography and angioplasty)
Home dialysis program (home hemodialysis + CAPD)
Kidney Transplant program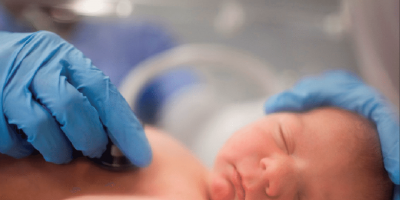 The section of Pediatrics at Sohail Trust Hospital has state-of-the-art modern equipment, supported by a well-equipped ICU with facilities for ventilation managed primarily by Pediatric Care Intensivist and skilled general Pediatricians as well. The health of children is of course very important to every parent, but they are also very significant to the nation because they make the next generation.
NICU is highly equipped which cares for newborn babies who are ill and require intensive monitoring; look after babies who are stabilised and no longer require intensive care, but still require strict monitoring. We cater to high risk neonates, extremely low birth weight babies and all kinds of neonatal surgical problems and provide 1:1 nursing for all sick neonates.
Since the systems and procedures at the NICU are different from the regular ward, its team consisting of doctors, nurses and other staff are specially trained to care for newborns.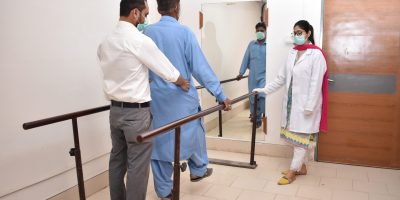 We provide patient-centered, compassionate care for every orthopaedic condition for the young and old alike. Sohail trust Hospital is providing the highest quality of Knee and Hip replacement and a complete range of orthopaedic services. Our state of the art Operation theatres and dedicated post-surgical care is the reason for outstanding results and patient satisfaction. A team of Orthopedic surgeons are also on call 24 hours for any kind of orthopedic emergency including Road Traffic Accidents and other Trauma injuries.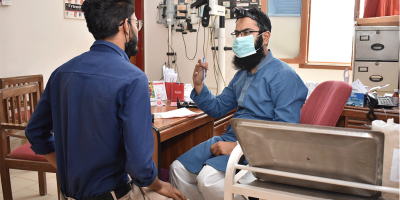 At Sohail Trust Hospital, we offer both inpatients and outpatients treatment for all type of mental illness. The treatment strategies include medication, psychotherapies and counseling by expert psychologists.
To provide better care, support and treatment for psychiatric patients and drug addicts, the department of psychiatry has multidisciplinary teamwork of experts including full time psychiatrist, clinical psychologist, psychiatric social worker, psychiatric nurse etc for 24 hour.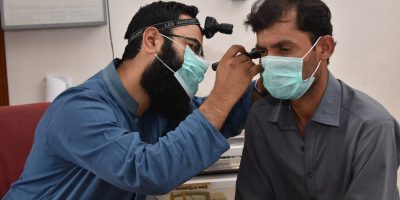 Department of ENT Surgery at Sohail Trust Hospital offers from the very basic to the most advanced treatment for nearly all ENT disorders under one roof.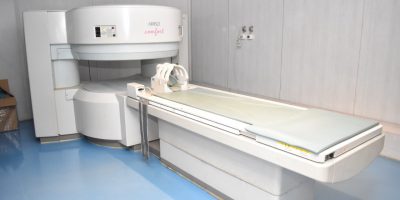 The Department of Radiology and Imaging is at the forefront of innovation and advancement, providing premium quality imaging services to the patients. It is a highly advanced, full service department which strives to meet all patients' and clinicians' need in diagnostic imaging and Image-guided therapies.
Services Offered
Magnetic Resonance Imaging (MRI)
Multidetector Computerized Tomography
Digital X-ray (DR)
Mammogram
Color Doppler
Ultrasonography
Special Investigations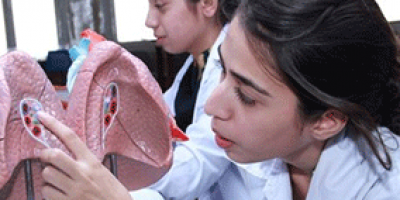 We provide comprehensive services for management of various genitourinary problems in adults and children by highly qualified and experienced team of dedicated urologists are available 24 hours a day.
The latest state-of-the-art technology and equipment are available. The faculty subspecializes in the fields of oncourology, Pediatric Urology, Laparoscopic Urology, Andrology, Female Urology, and Reconstructive Urology.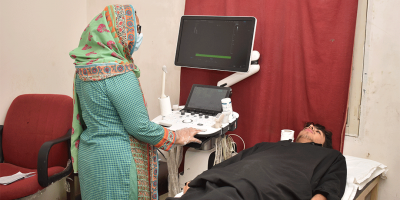 We at Sohail Trust Hospital Provide Comprehensive 24 hour services for Acute GI emergencies like Acute Bleeds, Hepatic Emergencies, and Foreign body management etc… with wide range of latest Endoscopic set up for Diagnostic & Therapeutic GI procedures supported by round the clock Emergency Department & ICUs.
Our team of well experienced Gastrointestinal, Laparoscopic and Transplant surgeons caters variety of patients for various GI Surgeries which includes upper gastrointestinal, hepato-biliary, pancreatic, colorectal, laparoscopic, Onco-surgery etc. using advanced technology & latest guidelines.