S.M.Sohail Trust is named after a legal luminary of Karachi, who was an active participant in the freedom movement as President of Provincial Muslim League and also President of Bihar Relief Fund. After 1947, he became Secretary of the Pakistan Bar Council, founding Managing Director of Karachi Co-operative Housing Union and Chairman Public Accounts Committee of West Pakistan Assembly. He was an ardent advocate of education and founded Sharfabad English School.

His son, Professor Dr. Syed Tariq Sohail, an eminent Psychiatrist, Educationist and Civil Society Activist, inherited Mr. S.M. Sohail's passion for education. He established the S.M. Sohail Trust in 1996. He advocates for affordable health for all.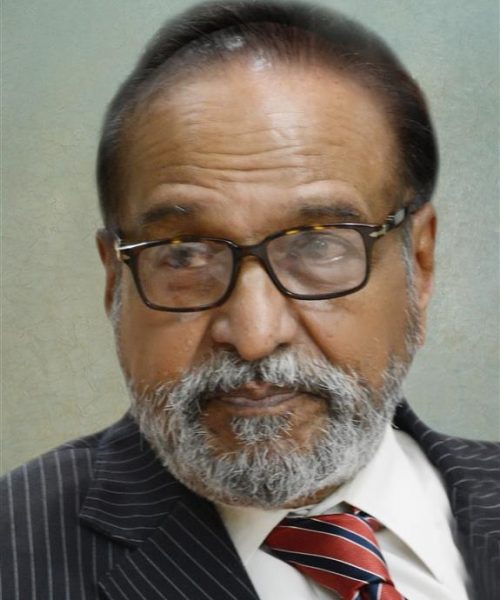 At S.M. Sohail Trust, we look to you for your Zakat/Donations every year to help our patients live a healthy life with dignity. The Trust built a Hospital in the Korangi Industrial Area for low-income residents. The Sohail Trust Hospital Outpatient Department opened to the public in 2002. Inpatient services were available from April 2003. Sohail Trust Hospital is a 350 bed hospital spread over 6 acres of land.

In addition to secondary and tertiary care, this hospital is the nexus for primary health care needs of the entire population of the area. Out-Patient, Executive Clinics and In-Patient services are available free of charge in all Medical, Surgical and Allied Departments. To successfully carry out all of these activities and services S.M. Sohail Trust requires generous contributions by individual donors, corporate sector and the community in general. We are providing free of charge treatments which includes surgeries, ICU and admissions in wards.

We are now planning to expand our services to serve the community. We entirely rely on donations and Zakat to meet our operational expenses for providing free treatment to all our patients.

The donations we received helped us provide thousands of people with FREE check-ups and timely treatment, and disease management.